Revive Your Dead Battery Instantly: Grab a Portable Jump Starter or Slow Charging Trickle Charger for Your Car
Published:2023-09-05 10:33:11 Author:Green WCND Views:0
A battery charger for car is a device that is designed to maintain the health and charge of the battery in a vehicle. It is an essential technology that every car owner needs to have to ensure the longevity of their car's battery.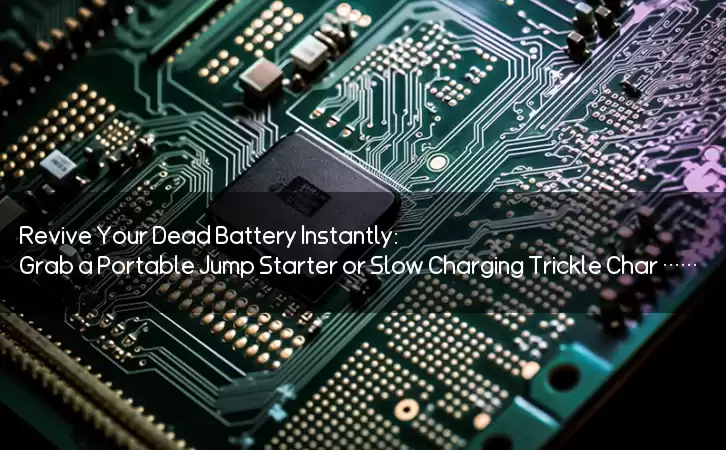 There are many types of battery chargers available for cars, which can be classified into two categories – trickle chargers and jump starters. Trickle chargers are designed to keep the battery charged slowly over a long period of time. These chargers can be plugged into a wall socket and left connected to the car's battery. They are usually used for cars that are not used regularly or are stored away for an extended period. The trickle charger ensures that the battery remains fully charged and ready to start when the car is needed.
Jump starters are designed to provide a quick burst of power to start a vehicle when the battery is dead. These chargers are typically portable and can be used to start a car when there is no access to a power source. They are ideal for emergency situations like when the car battery dies in the middle of the road or when the car is parked in a remote location without a source of power.
Battery chargers for cars are essential because the battery is one of the most important components of a car. It is responsible for providing the necessary power to start the engine and to operate the electrical systems of the vehicle. Without a fully charged battery, the car cannot operate, and this can cause immense inconvenience, especially when it breaks down in the middle of the road.
The battery charger for a car is also an essential tool to maintain the health of the battery. Batteries that are not charged regularly can lose their charge, and this can cause irreversible damage to the battery. With a battery charger, the battery can be charged regularly, and this ensures that it remains at optimal health, extending the life of the battery.
When choosing a battery charger for a car, it is essential to consider the type of charger, the voltage and amperage of the charger, and the type of battery that needs to be charged. It is crucial to follow the manufacturer's instructions regarding the charging process to ensure that the charger is used correctly and that the battery is not damaged.
In conclusion, a battery charger for a car is an essential technology that every car owner needs to have. It is essential for maintaining the health and charge of the battery and ensuring that the vehicle runs smoothly. With the right battery charger, car owners can save time, money and avoid inconvenience by ensuring that their car is always ready to start.