The Ultimate Guide to Choosing a Li-ion Battery Charger 36V: A Must-Read for Outdoor Tool Enthusiasts!
Published:2023-06-25 00:33:01 Author:Green WCND Views:2
Li-ion Battery Charger 36V: A Comprehensive Guide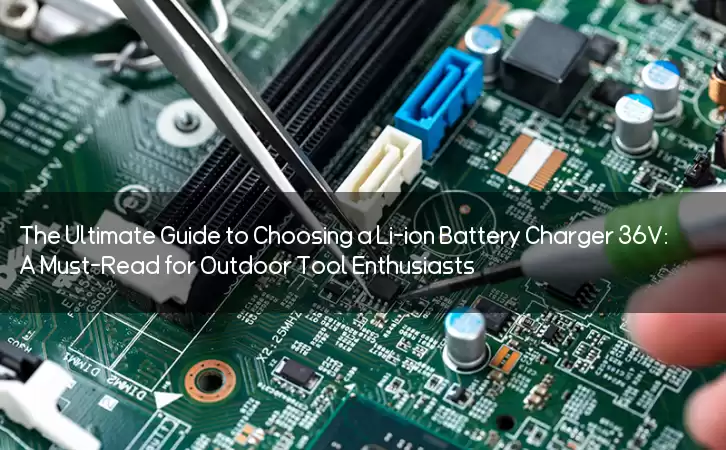 In today's fast-paced world, the demand for high-performance batteries is at an all-time high. Lithium-ion (Li-ion) batteries have gained immense popularity in recent years due to their unique properties such as high energy density and low self-discharge rates. These batteries require a specialized charger to ensure they reach their optimum performance level and maintain a longer lifespan. This is where the Li-ion battery charger 36V comes into play.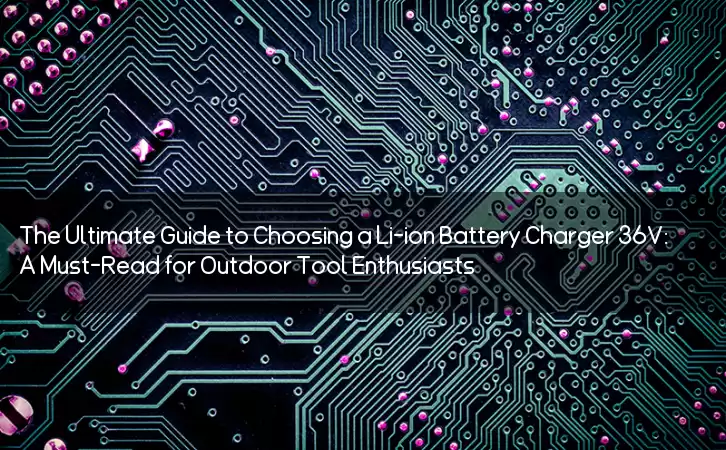 What is a Li-ion Battery Charger 36V?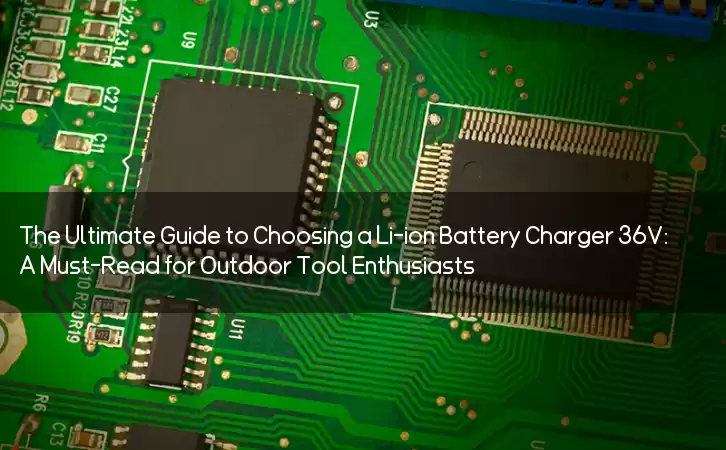 A Li-ion battery charger 36V is a device designed to charge and maintain 36-volt Li-ion batteries. These batteries are commonly used in electric bikes, scooters, lawnmowers, and other outdoor power tools. The charger uses a unique charging algorithm to deliver the appropriate voltage and current to the battery, ensuring a full charge without overcharging or damaging it.
Types of Li-ion Battery Charger 36V
Li-ion battery chargers 36V come in different types, each with its unique features and benefits. Here are some of the most common types of Li-ion battery chargers 36V:
1. Standard Charger: This is the most common type of charger in the market and usually comes with the battery when purchased. The standard charger delivers a constant current, followed by a constant voltage until the battery is fully charged.
2. Fast Charger: This type of charger significantly reduces the charging time and has a higher current output than a standard charger. However, it can cause the battery to overheat and reduce its lifespan.
3. Smart Charger: A smart charger uses microprocessors to monitor the battery's charging progress and adjust the charging rate accordingly. This ensures the battery is charged efficiently and maintains its lifespan.
4. Trickle Charger: A trickle charger maintains the battery's charge level once it is fully charged. It delivers a low, constant current to keep the battery topped up and prevent over-discharge.
Factors to Consider When Choosing a Li-ion Battery Charger 36V
Choosing the right Li-ion battery charger 36V can be a daunting task, given the different types and brands available. Here are some factors to consider when choosing a Li-ion battery charger 36V:
1. Battery Compatibility: Ensure that the charger is compatible with the type of Li-ion battery you have.
2. Charging Time: Consider the charging time and choose a charger that suits your needs.
3. Safety Features: Look for safety features such as overcharge and overheat protection to ensure your battery is not damaged during charging.
4. Brand Reputation: Choose a charger from a reputable brand with good customer reviews to ensure quality and reliability.
Conclusion
In summary, a Li-ion battery charger 36V is an essential device for charging and maintaining 36-volt Li-ion batteries used in various outdoor tools. The choice of a charger ultimately depends on individual preferences and needs, but it is essential to consider factors such as battery compatibility, safety features, charging time, and brand reputation. With the right Li-ion battery charger 36V, you can ensure your battery reaches its maximum potential and lasts longer.