Stay Connected and Charged Up: The Importance of Having a Battery Charger Near You and Where to Find It
Published:2023-08-21 10:33:49 Author:Green WCND Views:2
Battery Charger Near Me: Why You Need It and Where to Find It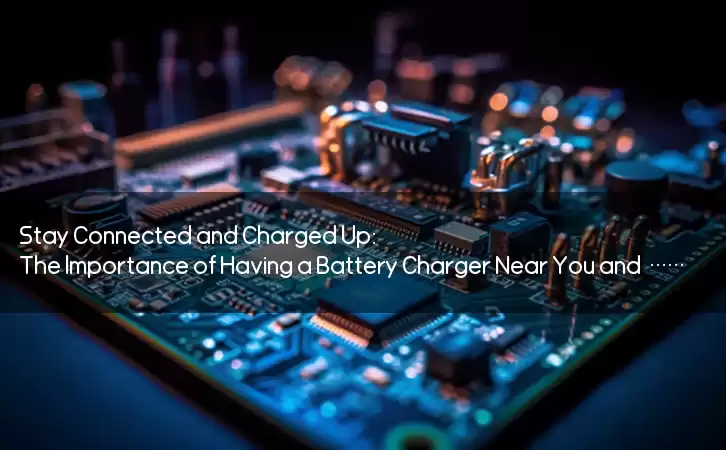 Living in a world that is heavily dependent on technology, it's important to always stay charged up. Whether it's your smartphone, laptop, or any other portable device, having a battery charger nearby can make all the difference. In this article, we'll discuss why having a battery charger near you is essential, as well as where you can easily find one when you need it.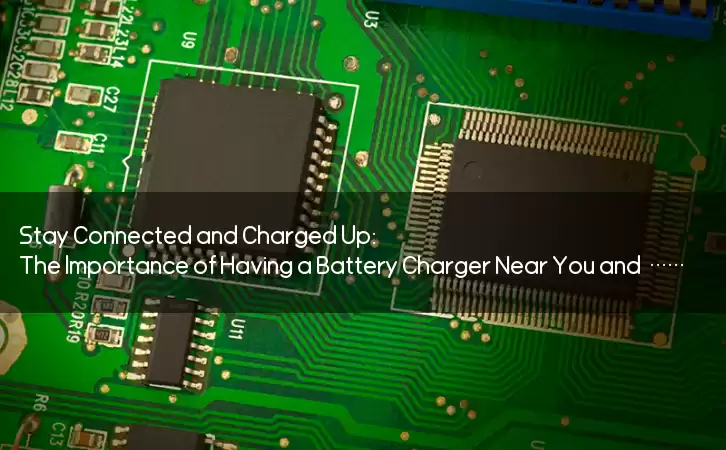 Why You Need a Battery Charger Near You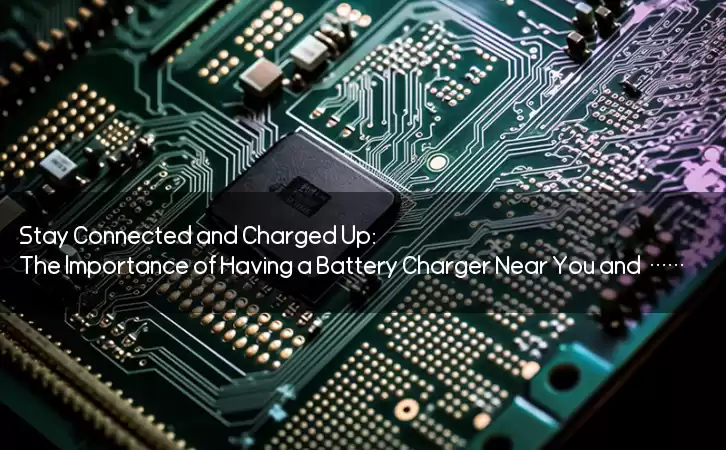 In today's digital age, being connected is essential. From staying in touch with loved ones to staying up-to-date on the latest news and events, our smartphones and other portable devices have become our lifelines. However, these devices are only useful as long as their batteries hold up. A dead battery can not only be frustrating but can also leave you stranded in an emergency situation.
For example, imagine being in the middle of a road trip with no gas station or convenience store nearby. Your phone battery is dying, and you need to use GPS to get to your destination. A portable battery charger can come in handy in such a situation. It can help you charge your phone or other devices on the go without having to search for a power outlet.
Similarly, if you're a frequent traveler or someone who spends a lot of time outdoors, a portable battery charger can be your savior. You never know when you might need it, and having it on hand can give you peace of mind.
Where to Find a Battery Charger Near You
There are several places where you can find battery chargers. Let's take a look at some of the most popular options:
1. Electronics Stores: This is one of the most obvious places to find a battery charger. From Best Buy to Walmart, there are several electronics stores that stock a variety of portable chargers. You can choose from a wide range of brands, sizes, and capacities to suit your needs.
2. Online Retailers: Online retailers such as Amazon, eBay, and Alibaba are great options for finding portable battery chargers. You can browse through hundreds of options, compare prices, and read reviews from other customers before making your purchase.
3. Convenience Stores: Convenience stores such as 7-11 and Circle K often stock portable battery chargers near the checkout counter. These chargers are usually small and inexpensive, but they can be a lifesaver if you need a quick charge.
4. Gas Stations: Some gas stations now have charging stations where you can charge your phone or other portable devices. These charging stations are usually located near the convenience store or gas pumps, making it easy for you to charge your device while you refuel your car.
Conclusion
In conclusion, a battery charger near you can be a lifesaver in many situations. Whether you're on the go or simply need a backup power source, having a portable battery charger can give you peace of mind. You can find battery chargers at electronics stores, online retailers, convenience stores, and gas stations. So, the next time you're out and about, make sure you have a battery charger with you!