Maximizing Performance and Lifespan: Instructions for Charging Li-ion Batteries
Published:2023-06-21 10:31:58 Author:Green WCND Views:4
Li-ion Battery Charger Instructions
The Lithium-Ion Battery, commonly referred to as the Li-ion battery, is an increasingly popular energy storage solution due to its high energy density, long cycle life, and low self-discharge rate. With more and more devices and applications relying on Li-ion batteries, it is essential to understand how to charge them correctly to maximize their performance and lifespan.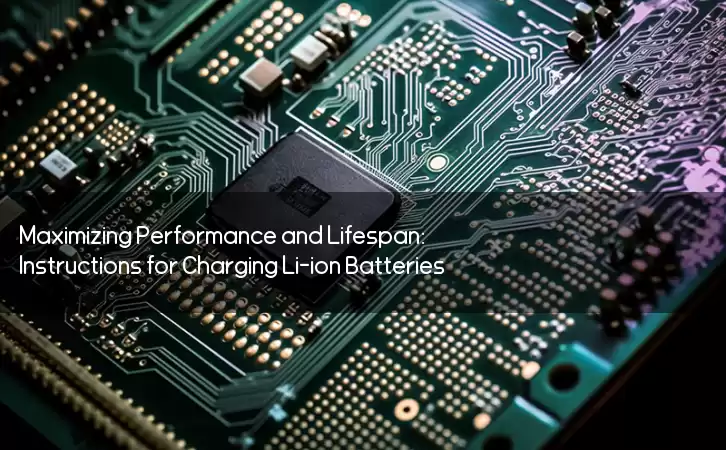 This article will provide instructions on how to charge a Li-ion battery correctly. It will cover the recommended charging methods, charging times, and safety precautions to be taken when handling Li-ion batteries.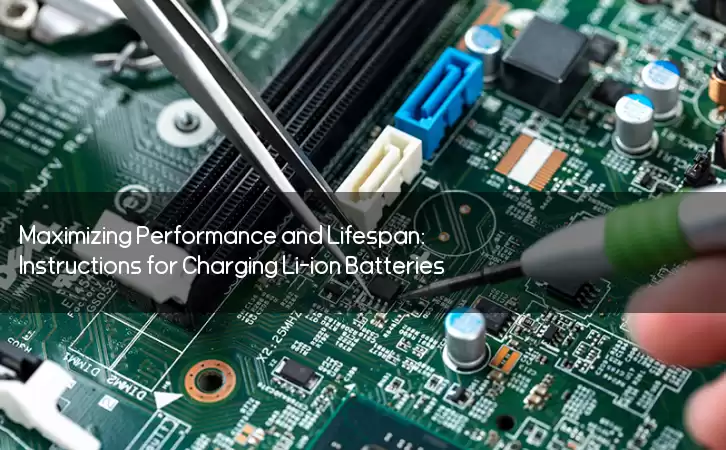 Recommended Charging Methods
Li-ion batteries are highly sensitive to overcharging, which can lead to thermal runaway, explosion, and fire. Therefore, it is crucial always to use a charger that is specifically designed for Li-ion batteries. A charger designed for other battery chemistries, such as NiMH or lead-acid, can damage the battery or cause an overcharge.
The recommended charging method for Li-ion batteries is constant current constant voltage (CC-CV). This method involves charging the battery with a constant current until its voltage reaches a predetermined level, after which a constant voltage is maintained until the current drops to a preset level.
CC-CV charging is a standard feature of most Li-ion battery chargers available in the market today. However, it is essential to choose a charger that matches the battery's capacity and voltage. Overcharging or charging with the wrong voltage can damage the battery and lead to a hazardous situation.
Charging Time
The charging time for Li-ion batteries depends on several factors, including the battery's capacity, the charging current, and the battery's state of charge (SOC). Generally, a Li-ion battery should be charged at a rate that is no more than 1C, or one times its capacity.
For example, a 2000mAh Li-ion battery should be charged at no more than 2A. Charging at a higher current can damage the battery and reduce its lifespan.
A fully discharged Li-ion battery typically takes between three to four hours to charge at a 1C rate. However, charging times can vary depending on the charger's output current and the battery's SOC. As the battery approaches a full charge, the charging current drops, and the charging time increases.
Safety Precautions
Li-ion batteries can be hazardous if mishandled or charged incorrectly. Here are some safety precautions to consider when handling Li-ion batteries:
1. Always use a charger designed for Li-ion batteries.
2. Do not charge the battery in direct sunlight or at temperatures above 45°C.
3. Avoid overcharging the battery by using a charger with automatic cut-off.
4. Do not expose the battery to water or fire.
5. Do not puncture or crush the battery.
6. Use only high-quality Li-ion batteries from reputable manufacturers.
Conclusion
A properly charged Li-ion battery can provide excellent performance and long-lasting service. By following the recommended charging methods, charging times, and safety precautions outlined in this article, you can ensure that your Li-ion batteries remain safe and reliable. Remember to always handle Li-ion batteries with care and follow the manufacturer's instructions closely.