The Power of Battery Charger Circuits: Everything You Need to Know for Optimal Battery Performance and Future Advancements
Published:2023-08-10 00:34:21 Author:Green WCND Views:0
Battery Charger Circuit: Everything You Need to Know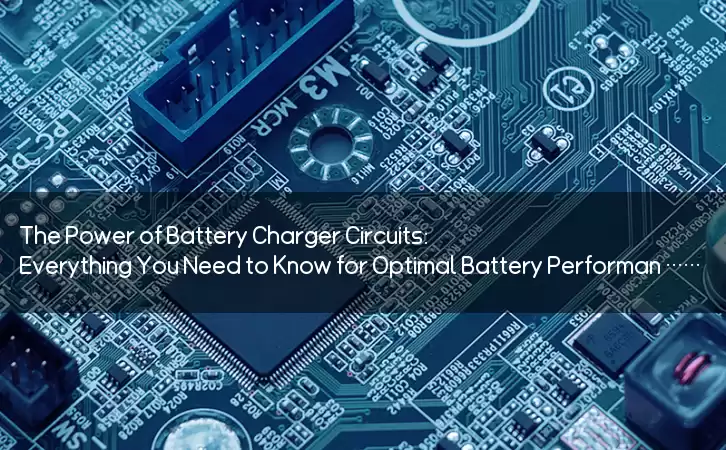 Having a reliable battery charger circuit can be a lifesaver for any device that requires batteries. Whether it's your phone, laptop, or even your car, having a fully charged battery is crucial to ensure seamless performance and uninterrupted usage. In this article, we'll take an in-depth look at what a battery charger circuit is, how it works, types of circuits, benefits of using a battery charger circuit and the future of the technology.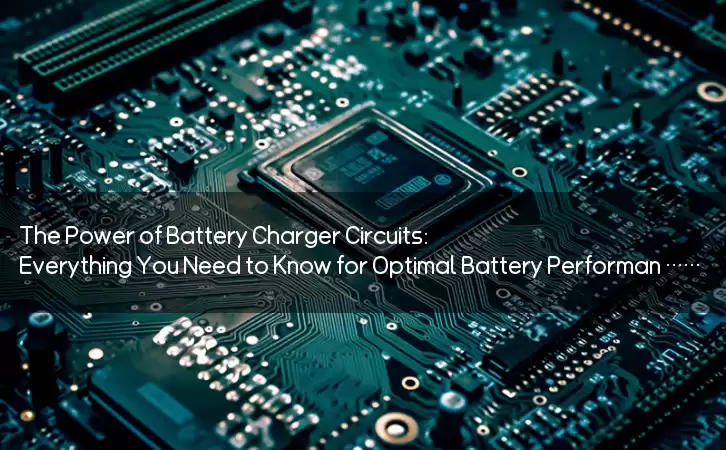 What is a Battery Charger Circuit?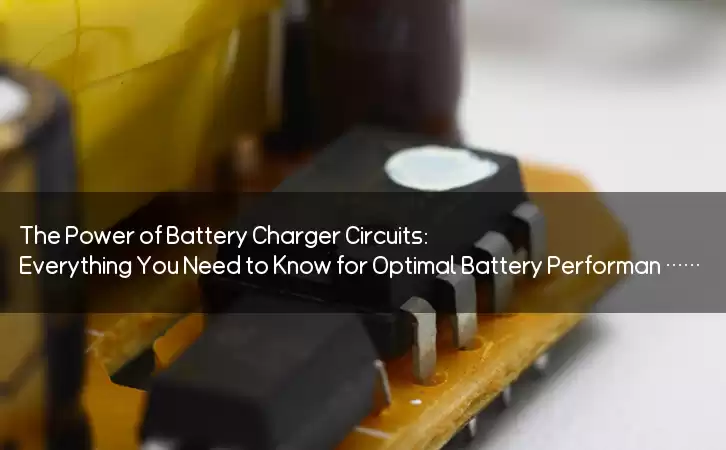 In simple terms, a battery charger circuit is an electronic circuit that is designed to recharge a drained battery. It takes AC voltage as input and converts it into DC voltage, regulates it to a specified level, and then charges the battery.
How Does it Work?
The basic principle of a battery charger circuit is to provide a constant current or voltage to the battery. Most modern devices have a microcontroller that controls the charging process by monitoring battery status and adjusting the charging current up or down according to the required voltage level.
Types of Battery Charger Circuits
There are two types of battery charger circuits that are commonly used, Linear and Switch-Mode based chargers.
Linear Battery Charger Circuit: A linear charger is a simple design that uses a voltage regulator to charge the battery. It is efficient and easy to design, however, it has a slow charging speed and generates lots of heat.
Switch-Mode Battery Charger Circuit: A switch-mode charger is a more advanced design that is highly efficient and generates less heat. It uses a high-frequency switching technique to regulate the voltage, which results in fast charging times.
Benefits of Using a Battery Charger Circuit
There are several benefits of using a battery charger circuit:
- Extended Battery Life: Using a battery charger circuit ensures that you charge your battery to the correct level, which helps to extend its lifespan.
- Quick Charging Times: Modern battery charger circuits have highly advanced circuitry that allows for fast charging times, saving you time and hassle.
- Improved Performance: A fully charged battery will provide optimal performance, resulting in smoother operation and enhanced functionality.
Future of Battery Charger Circuits
The future of battery charger circuits looks promising. With the increasing demand for renewable energy solutions, advancements in battery technology, wireless charging and smart charging systems are expected to shape the future of battery charging circuits.
Wireless charging is a technology that has been around for a while now, and it continues to gain popularity in the mainstream. We expect to see more advancements in wireless charging technology, which will make charging more accessible, convenient and safer.
Smart charging systems that use machine learning and AI technologies have huge potential for optimizing the charging process. These systems can evaluate the battery's state of charge and health, and adjust the charging parameters accordingly, resulting in faster charging times, extended battery life, and better overall performance.
Conclusion
Now that you know what a battery charger circuit is, how it works, and its benefits, you can choose the best battery charger circuit for your device based on your needs. With the advancements in technology, we can expect to see battery charger circuits becoming even smarter, more efficient, and more accessible in the coming years.