The Indispensable Power of Power Battery Charger Cords: A Key to Efficient and Reliable Charging
Published:2023-07-11 20:30:54 Author:Green WCND Views:2
Power Battery Charger Cord: The Backbone of Mobile Charging
In today's fast-paced world, mobile devices have become a constant companion for almost everyone. These devices need to be charged every now and then to keep them going. Power battery charger cords have become an essential accessory for mobile devices.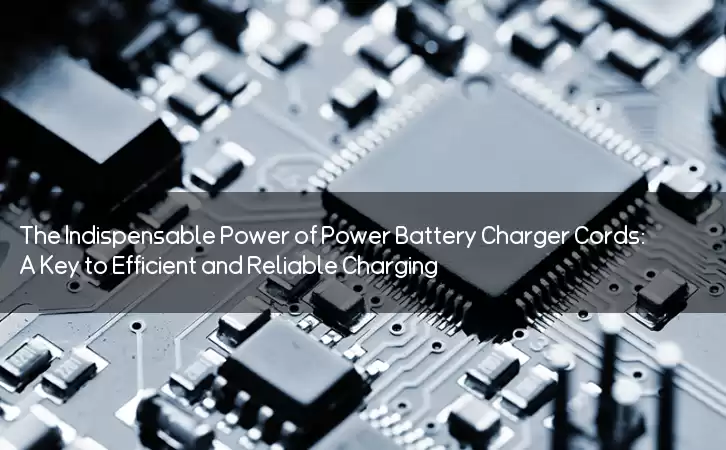 A power battery charger cord is essentially a cable that connects your mobile device to a power source for charging. It can be a USB cable or a specialized cable designed for specific mobile devices. These cords come in different lengths and sizes to suit individual needs. In recent years, wireless charging cables have also become popular.
The technology used in power battery charger cords has evolved rapidly. The early power cables were bulky and had limited charging capabilities. The current generation cables are lightweight, faster, and can handle high voltages. They come in various types such as lightning cables, micro-USB cables, USB-C cables, and magnetic charging cables.
The lightning cable is the proprietary power cable designed by Apple for its range of mobile devices. It has an eight-pin connector on one end and a USB-A connector on the other end. It is capable of charging and syncing data between Apple devices with lightning ports.
The micro-USB cable is a standard power cable used by most Android devices. It has a micro-USB connector on one end and a USB-A connector on the other end. It is capable of charging and transferring data between devices.
The USB-C cable is the latest standard for power cables. It has a USB-C connector on both ends and is capable of handling higher voltages and charging outputs. It is also reversible, which means you can plug it in any way.
Magnetic charging cables are an innovative solution to charging problems. They come with a tiny magnetic connector that attaches to your device and a corresponding magnetic cable for charging. This eliminates the need to insert the cable into the device each time you need to charge it.
Power battery charger cords have become an integral part of our lives. They are used not only for charging mobile devices but also for other electronic devices such as cameras, tablets, and gaming consoles. A good quality power cable can make all the difference in charging speed and efficiency.
When choosing a power battery charger cord, it is important to consider factors such as durability, charging speed, and compatibility. While cheap cables may seem like a good deal, they may not last long and could damage your device.
In conclusion, a power battery charger cord is an essential accessory for any mobile device owner. With the evolution of technology, power cables have become faster, slimmer, and more versatile. They are no longer just a means of charging devices but also a basis for innovation and improved experiences.