The Revolutionary Power Battery Charger APK: Transform Your Smartphone Charging Experience
Published:2023-08-04 20:30:30 Author:Green WCND Views:1
Power Battery Charger APK: Redefining Your Smartphone Charging Experience
In today's fast-paced world, smartphones have become an essential part of our daily lives. Whether it is for communication, entertainment, or work, we rely heavily on our smartphones. However, one of the biggest challenges that we face is the battery life of our devices. With the advancement in technology, smartphone batteries have become more powerful, but they still require frequent charging. This is where the Power Battery Charger APK comes into play.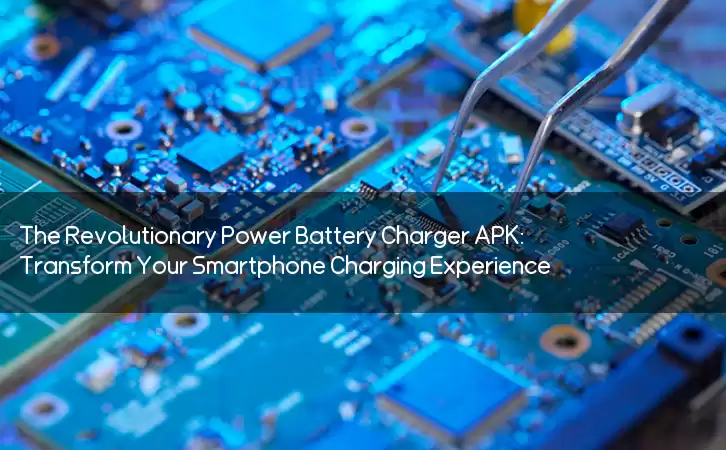 The Power Battery Charger APK is a powerful mobile application that helps you to manage the charging of your smartphone battery. This app offers a number of features that you can use to optimize your battery life and extend its longevity. With the help of this application, you can monitor the battery status and take control of how your device is charged.
One of the most significant features of the Power Battery Charger APK is its ability to optimize the charging process. It ensures that your smartphone battery is charged in a way that reduces the risk of overcharging and overheating. This prevents your battery from deteriorating prematurely, thereby extending the life of your device's battery. By controlling the charging speed and voltage, the Power Battery Charger APK ensures that your battery charges at an optimal rate, which is not too fast or too slow.
The Power Battery Charger APK also comes with a user-friendly interface that allows you to monitor the status of your battery with ease. It gives you real-time information about the current battery level, estimated time left for the battery to drain, as well as the status of other essential functions such as GPS, Wi-Fi, and Bluetooth. You can use this information to adjust your phone's settings accordingly and conserve battery life.
Another outstanding feature of the Power Battery Charger APK is its ability to optimize your battery usage. It allows you to identify apps that consume excessive battery power and helps you to manage them appropriately. You can also use this app to monitor the temperature of your device as well as its CPU usage. This ensures that your smartphone runs efficiently and reduces the risk of performing poorly due to battery and other internal issues.
Lastly, the Power Battery Charger APK is a lightweight application that does not consume extensive space on your phone's memory. It is easy to install and use, and it is compatible with almost all Android devices.
In conclusion, the Power Battery Charger APK is a must-have application that can help you to manage your smartphone's battery life. It offers a variety of features that are designed to optimize your battery usage and extend the longevity of your device. Whether you are a business professional or an everyday user, the Power Battery Charger APK is a tool that can enhance your smartphone experience and ensure that your device is always ready when you need it.